Haselbach Josef
(14. 06. 1936 - 21. 08. 2002)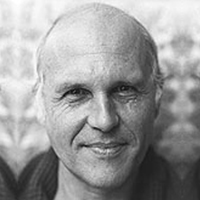 Haselbach Josef
c/o Brigitte Haselbach
Mühlackerstr. 96
CH-8046 Zürich (ZH)
Schweiz
Tel: +41 (0)1 391 97 25




Professional activity:
Composers
Biography
* 14. 06. 1936, † 21. 08. 2002.



Josef Haselbach was born in Gams, St. Gallen. Following his undergraduate education he studied at the 'Musikakademie Zürich' (Zurich Academy of Music) and the University of Zurich (music theory under Kurt von Fischer, psychology and philosophy). From 1964 to 1968 he studied composition with Klaus Huber at the 'Musikakademie der Stadt Basel' (Basel City Academy of Music). Between 1975 and 1989 he taught theory at Zurich Conservatory and the 'Musikhochschule Zürich' (Zurich School of Music). In 1994 Josef Haselbach won the C.F.Meyer Foundation Prize and the Zollikon Music Prize.




Work list
Discography
Last updated: 2020-10-06 16:48:10